Technical assistance robot and
for fire-fighting
TEC800 is a remotely operated robot designed to support firefighters in operations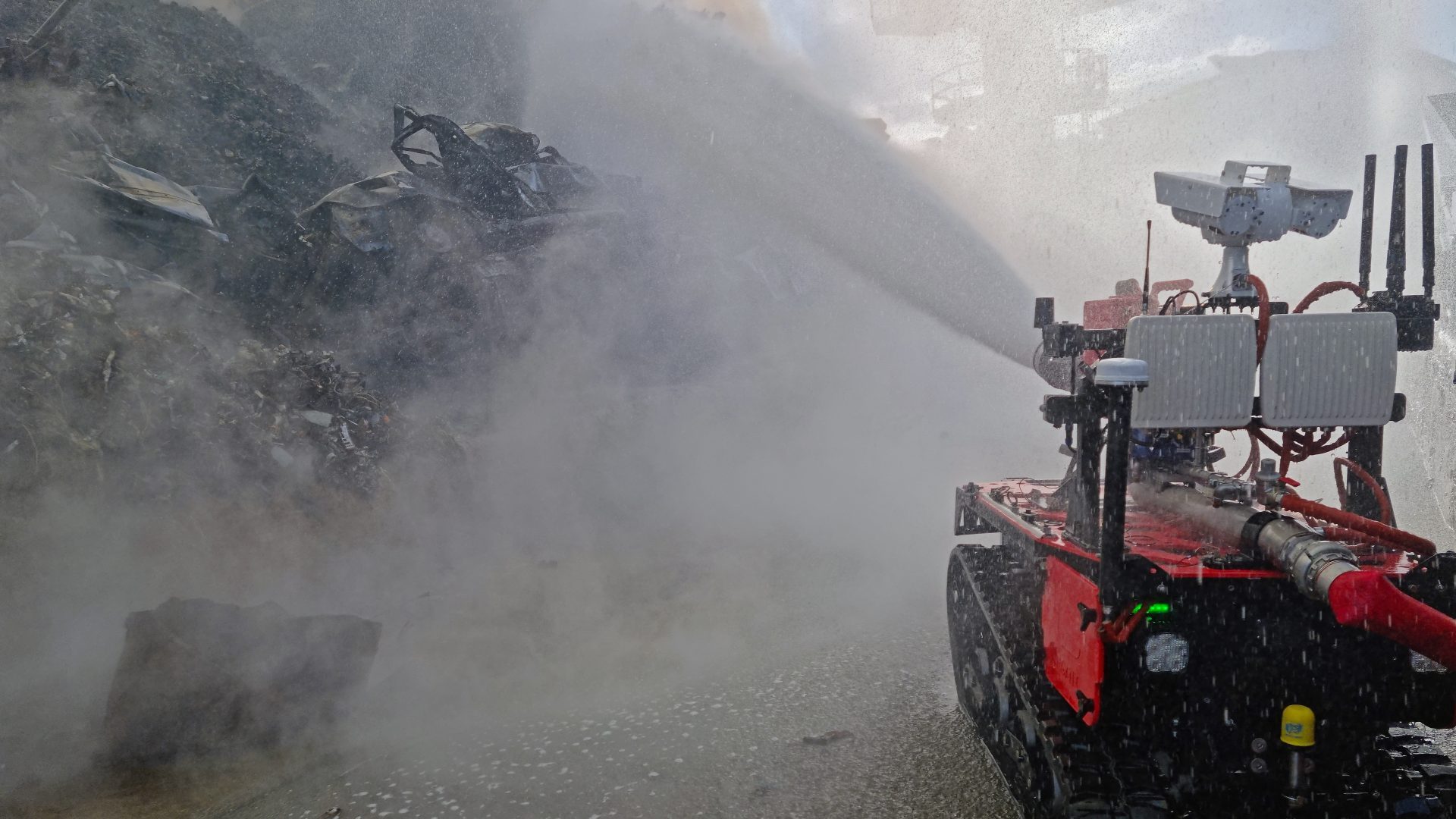 TEC800 is the preferred choice for underground fires (tunnels, car parks) and fires with high explosion risks (industrial sites, warehouses, refineries).
TEC800 is capable of protecting itself from heat with a diffusing water jet.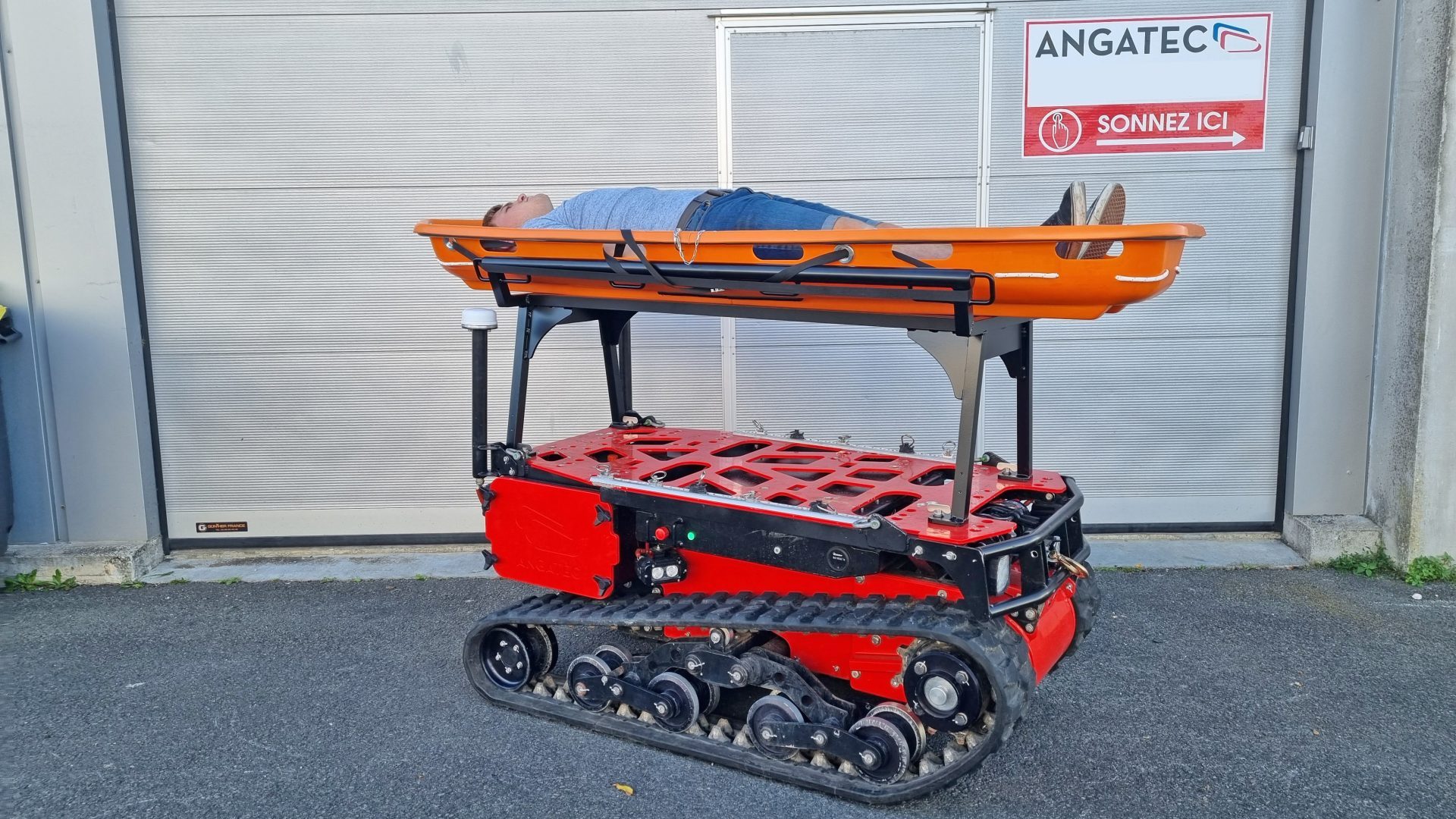 Equipped with a stretcher holder, TEC800 assists firefighters by facilitating the evacuation of injured people.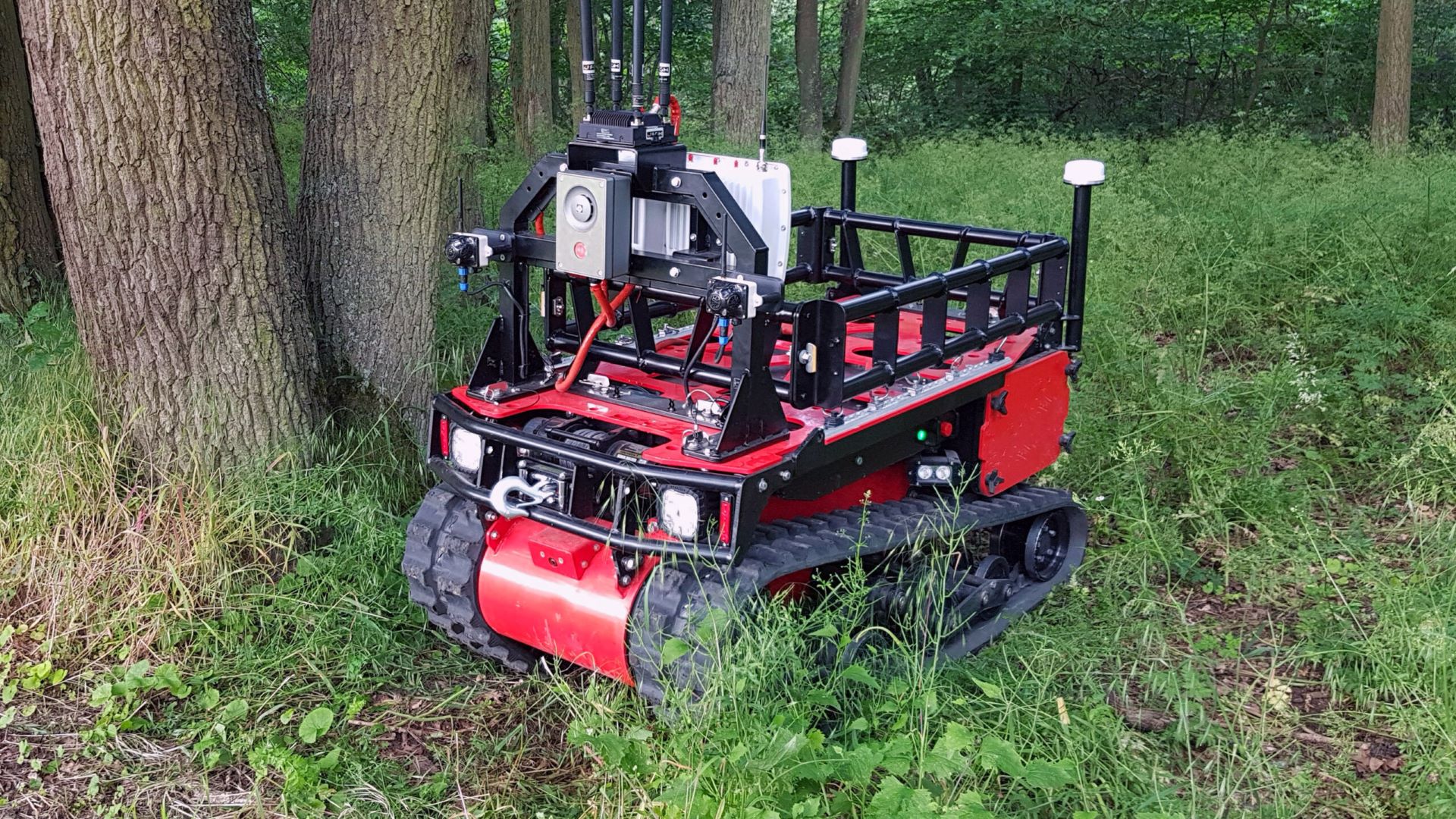 TEC800 can accommodate a tool cage or straps on its technical platform, allowing the transport of heavy equipment.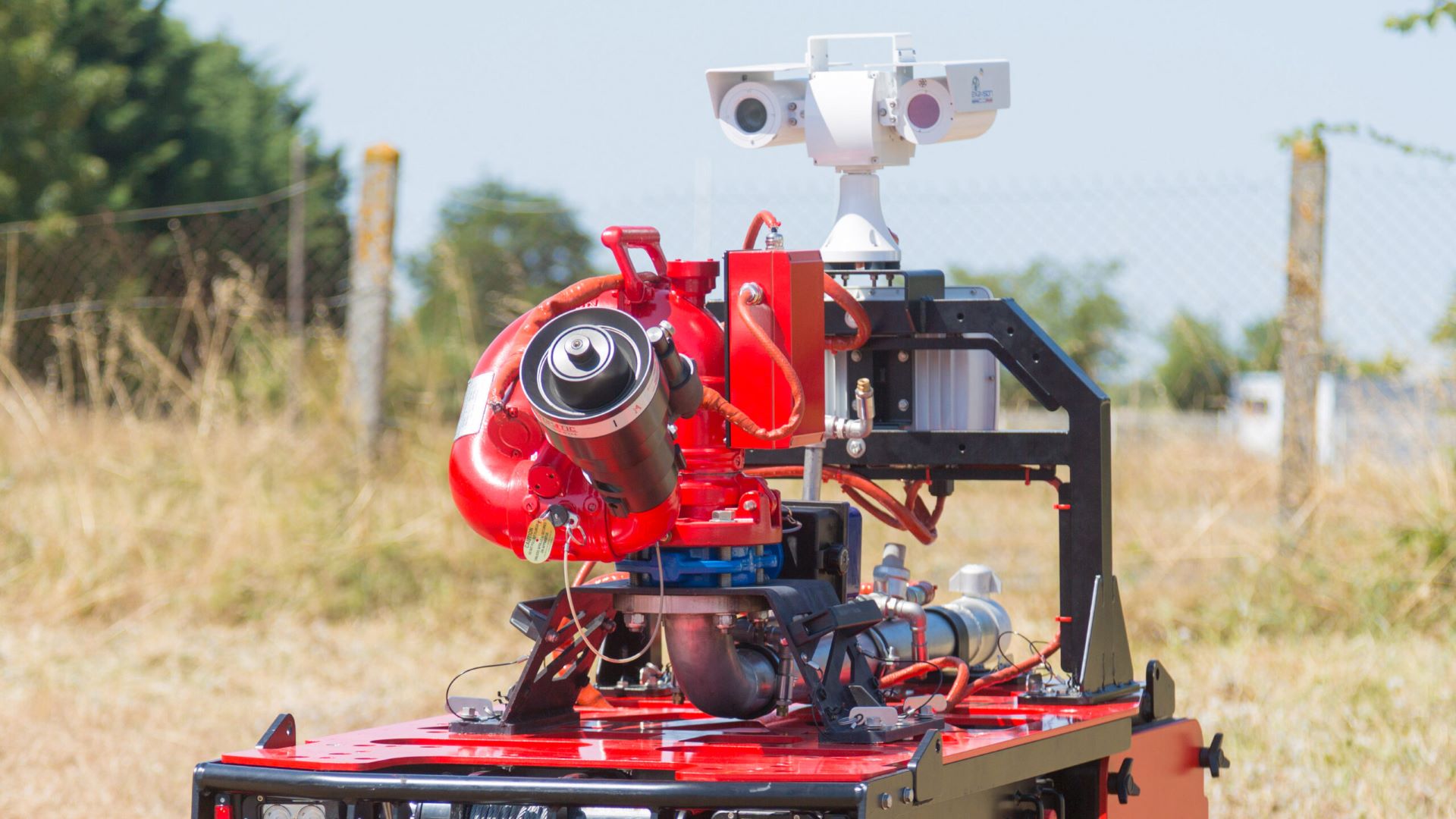 As a scout, TEC800 determines the risks by gathering information on the areas at risk for the personnel. (cameras, sensors, etc.)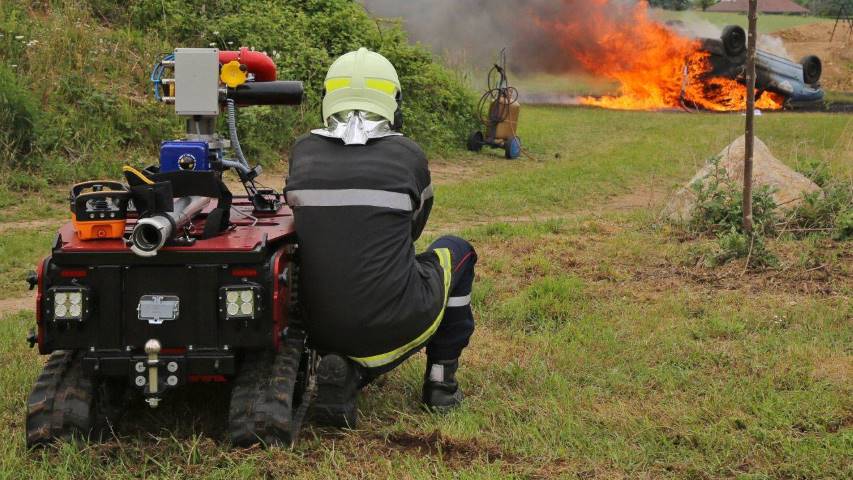 The ally of firefighters in operations
TEC800 is the essential tool for fire fighters in extreme situations: risks of explosions, very low visibility, high temperature...
Create your own firefighter robot according to your needs
State-of-the-art technology
TEC800 is the result of several years of research and development in collaboration with the fire service.
The TEC800 is equipped with shock absorbers and anti-roll bars to increase its traction and crossing ability.
Its brushless motors make it more reliable. No maintenance is required.
Equipped with a monitoring system, the operator can know thehealth status of the robot in real time.
A black box records all the robot's activity, allowing for faster remote diagnostics.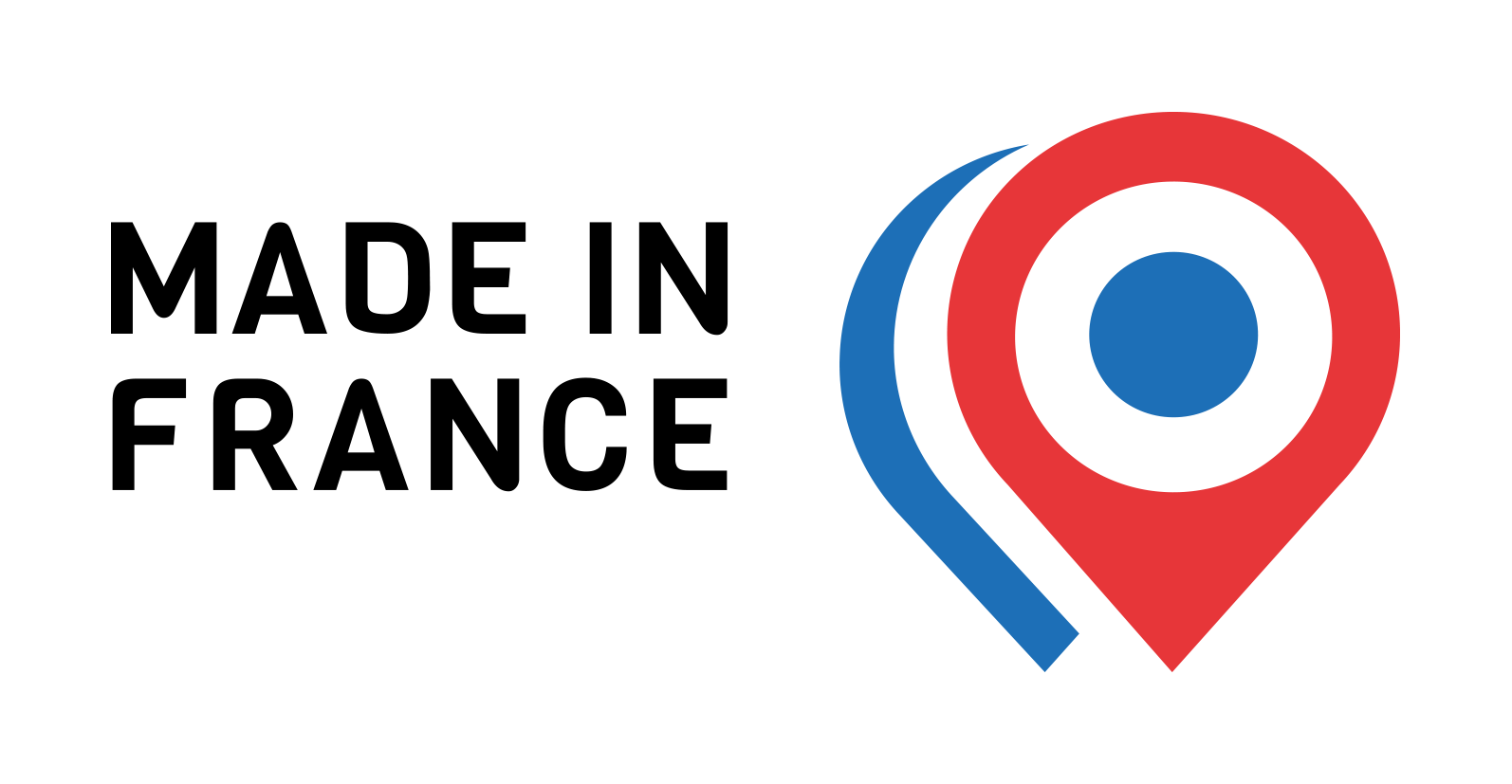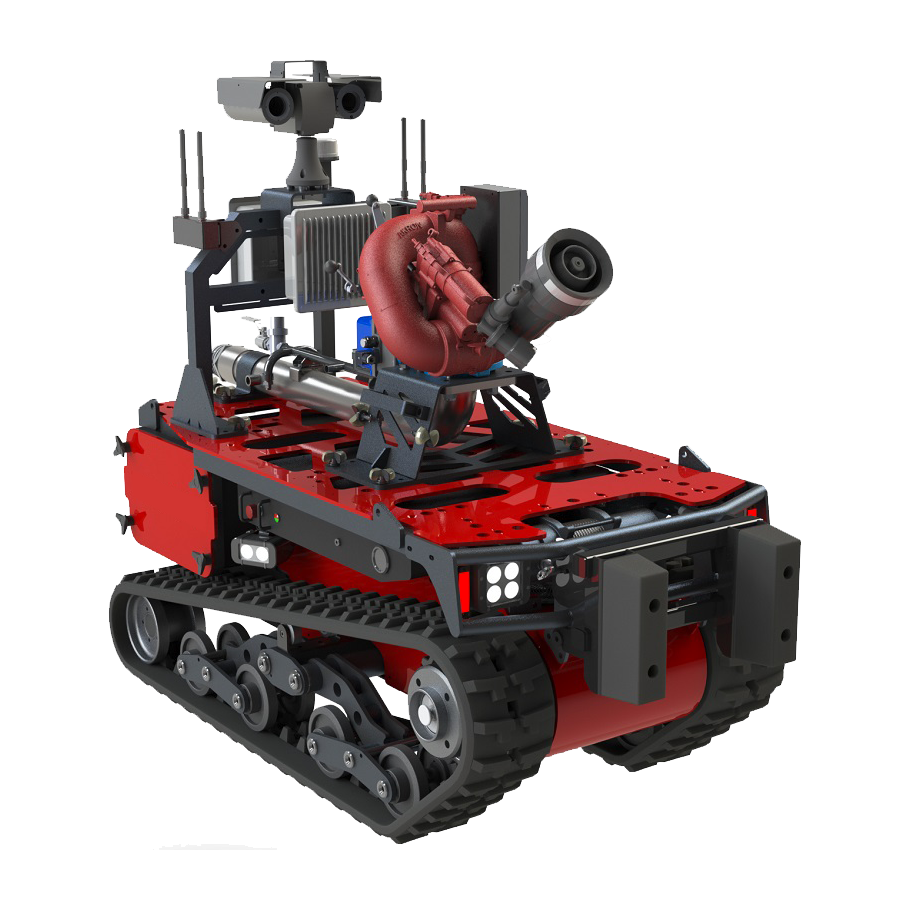 Download the presentation brochure
Take control of TEC800 immediately
We provide you an interactive configuration tool for the TEC800 fire fighting robot.
Discover all its features, functions and options.