Robot for technical assistance and
and fire-fighting
TEC800 is a remotely-operated robot designed to support firefighters on operations.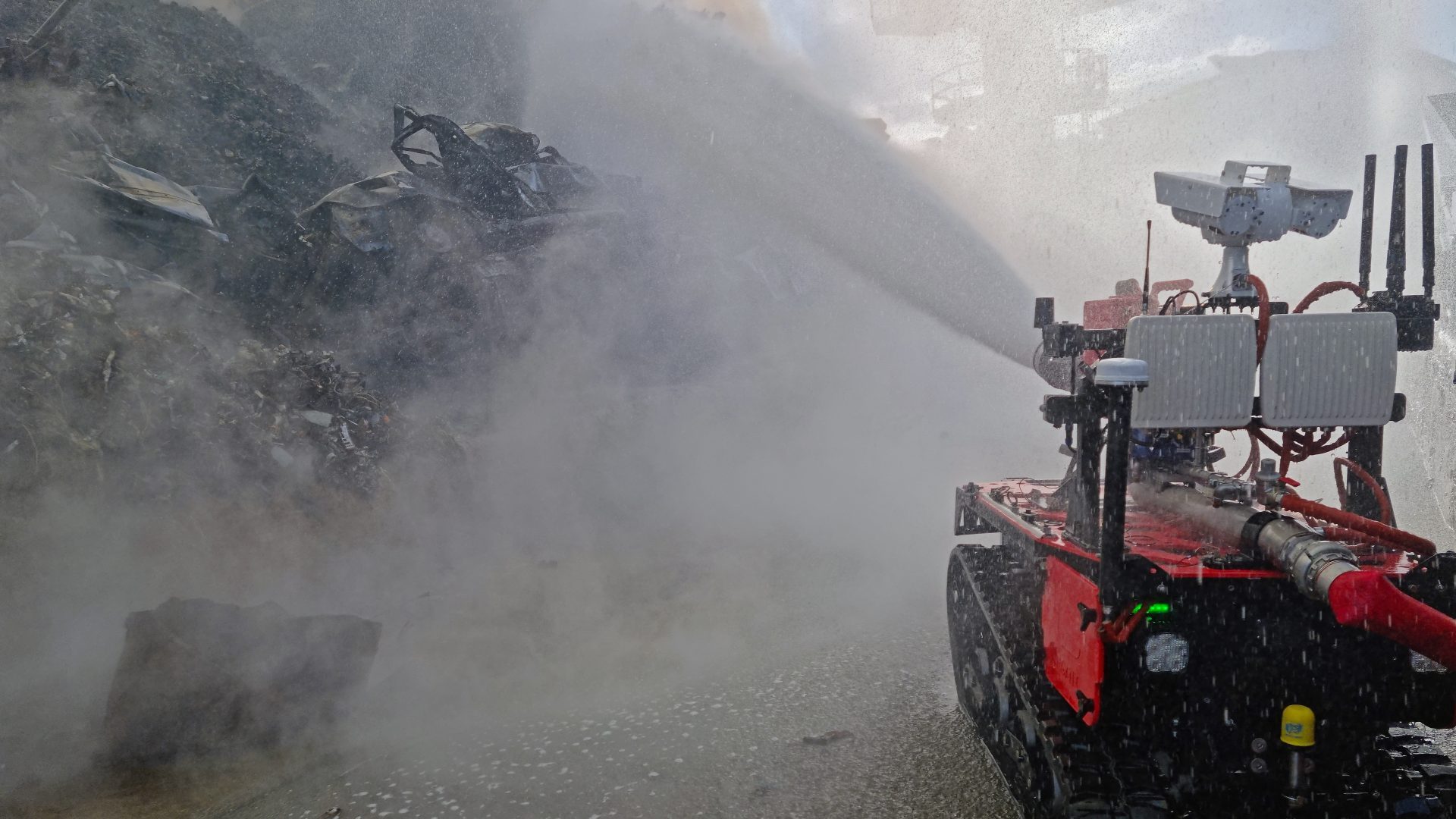 TEC800 is the preferred choice for underground fires (tunnels, parking lots) and fires with high explosion risks (industrial sites, warehouses, refineries).
TEC800 is able to protect against heat with a diffusing water jet.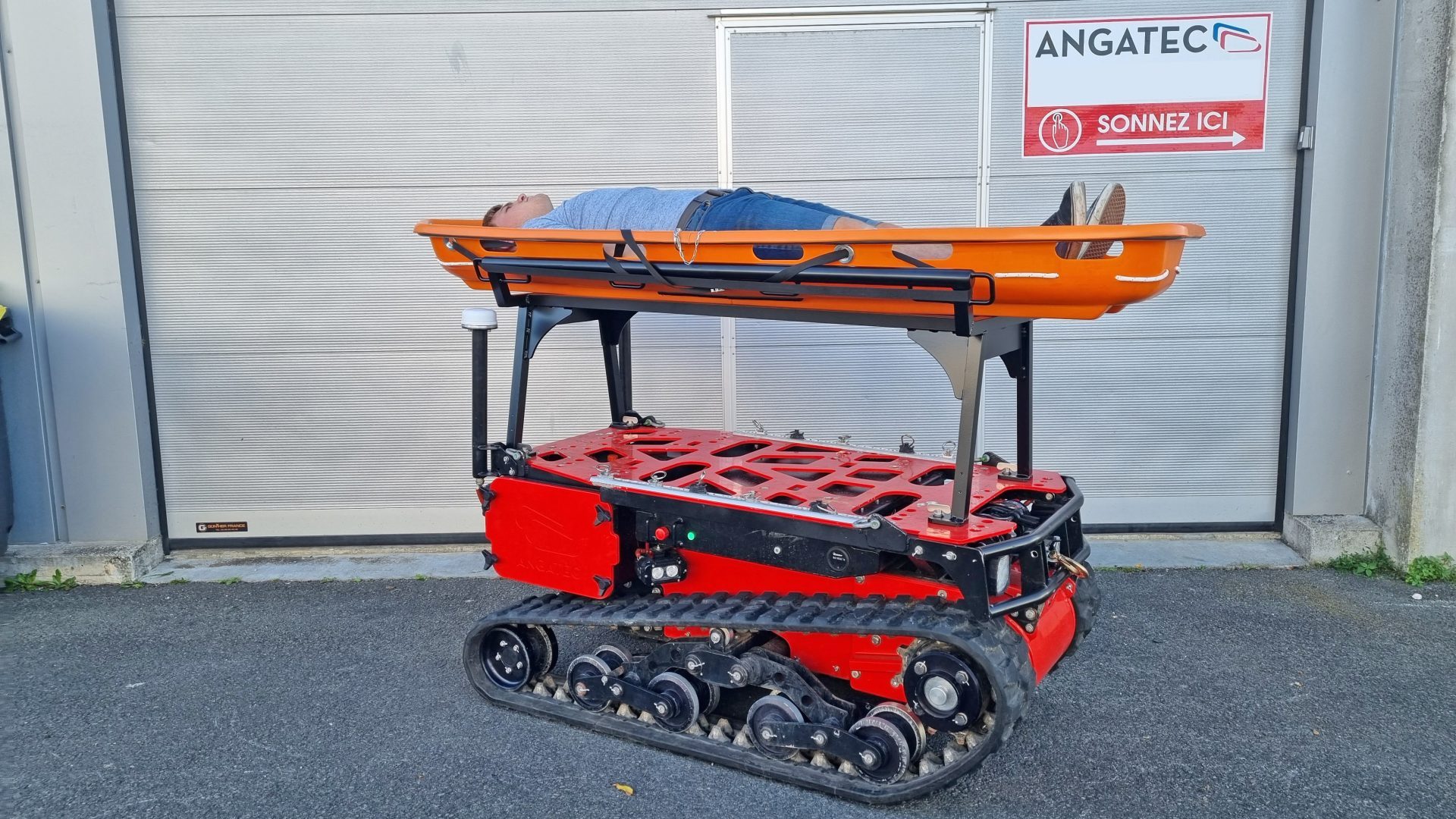 Equipped with a stretcher holder, TEC800 assists firefighters by facilitating the evacuation of casualties.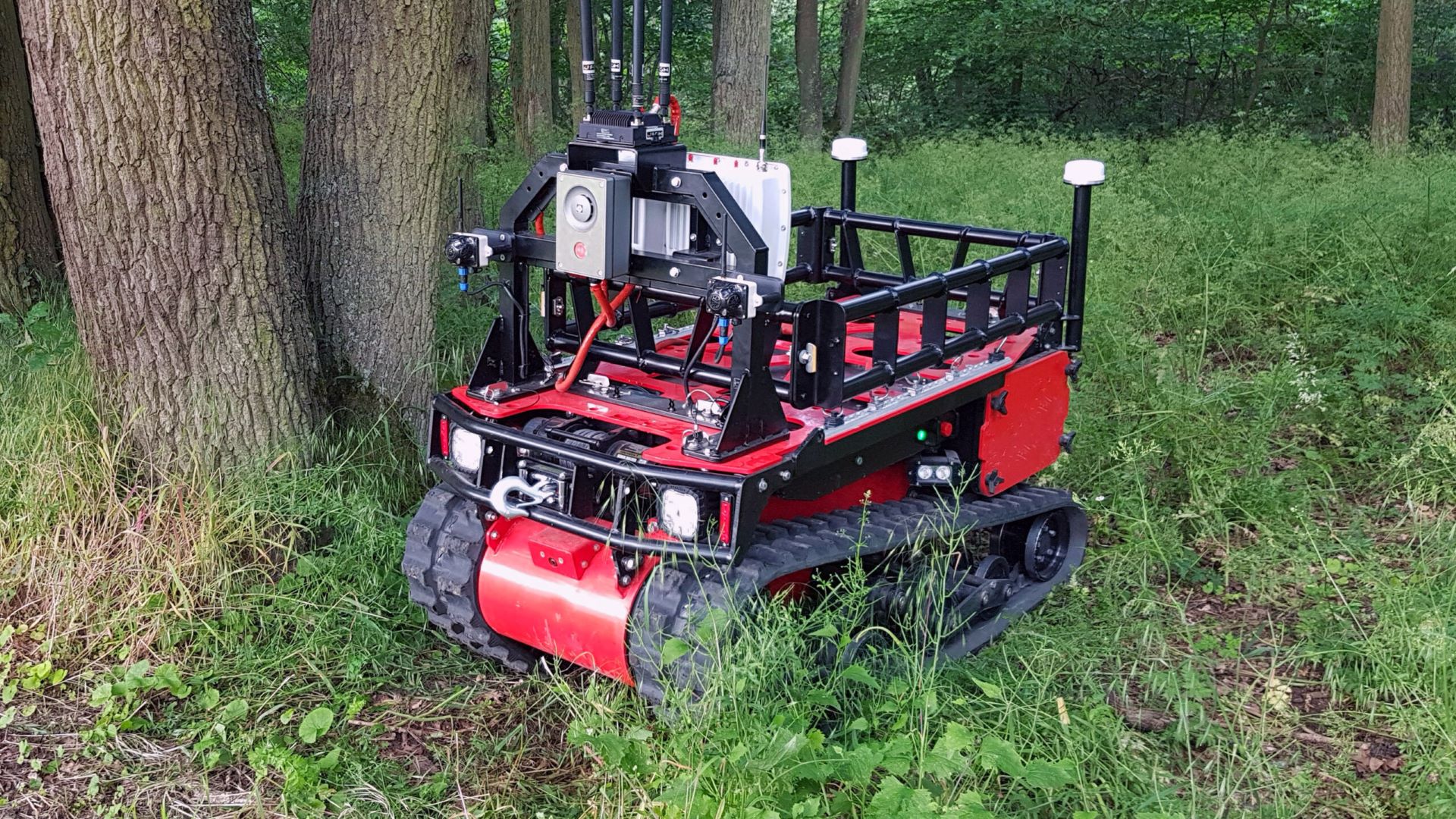 The TEC800 can be fitted with a tool cage or straps, on its technical platform, for transporting heavy equipment.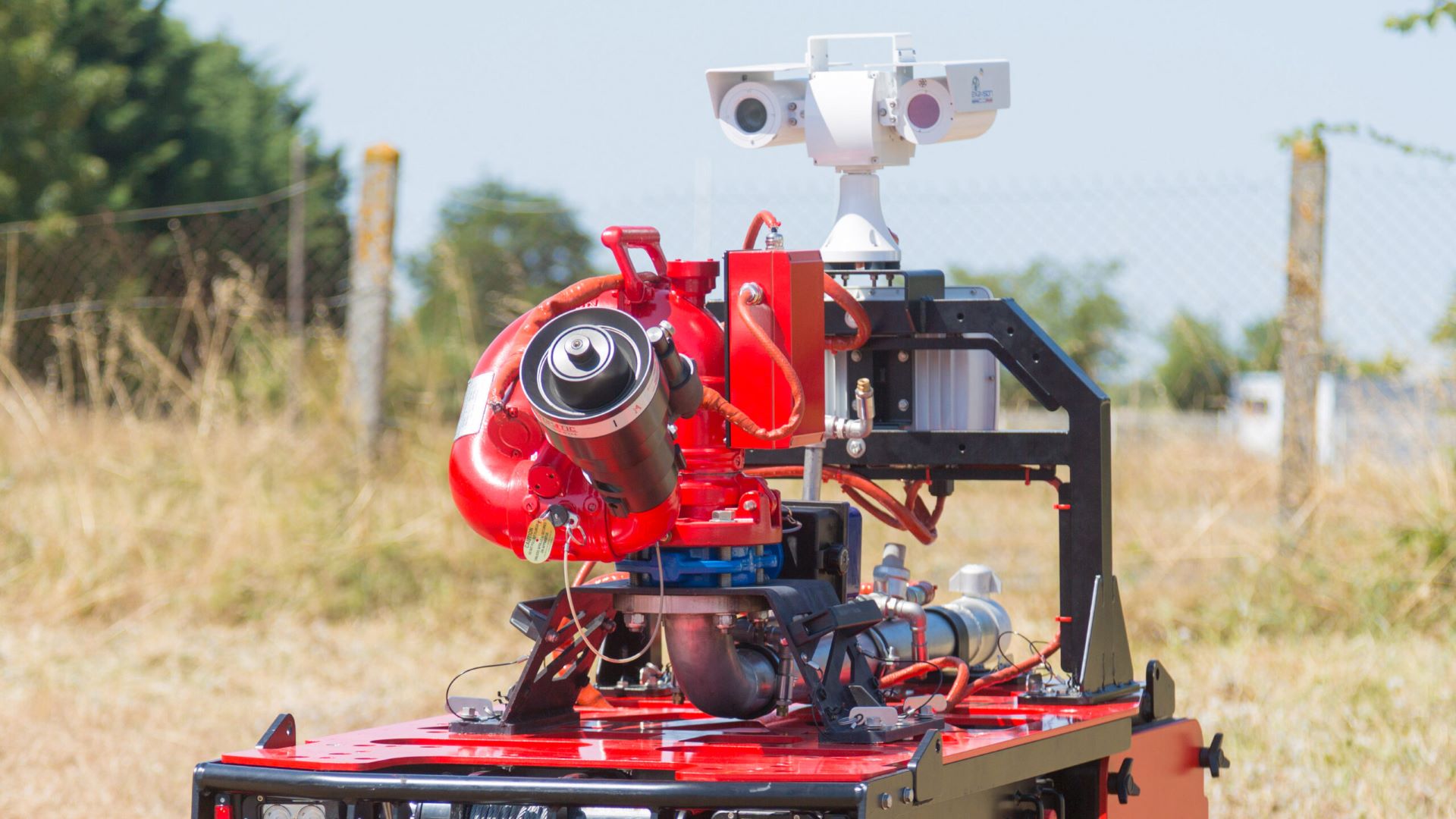 As a scout, TEC800 determines risks by gathering information on areas where personnel are at risk. (cameras, sensors, etc.)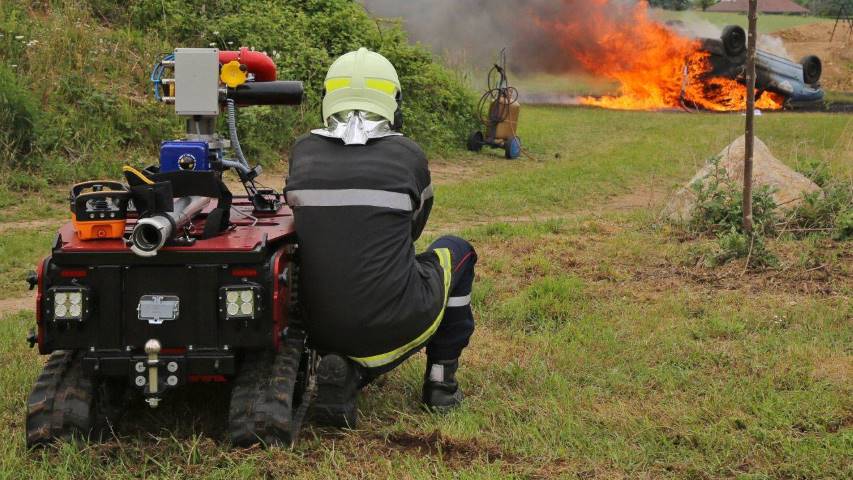 An ally for firefighters on the move
TEC800 is the essential tool for firefighters in extreme situations: risk of explosion, very low visibility, high temperatures...
Create your own firefighting robot
State-of-the-art technology
TEC800 is the result of several years of research and development in collaboration with firefighters.
The TEC800 is equipped with shock absorbers and anti-roll bars to increase its traction and crossing capacity.
Its brushless motors make it even more reliable. No maintenance required.
Equipped with a monitoring system, the operator can check therobot's health in real time.
A black box records all robot activity, speeding up remote diagnostics.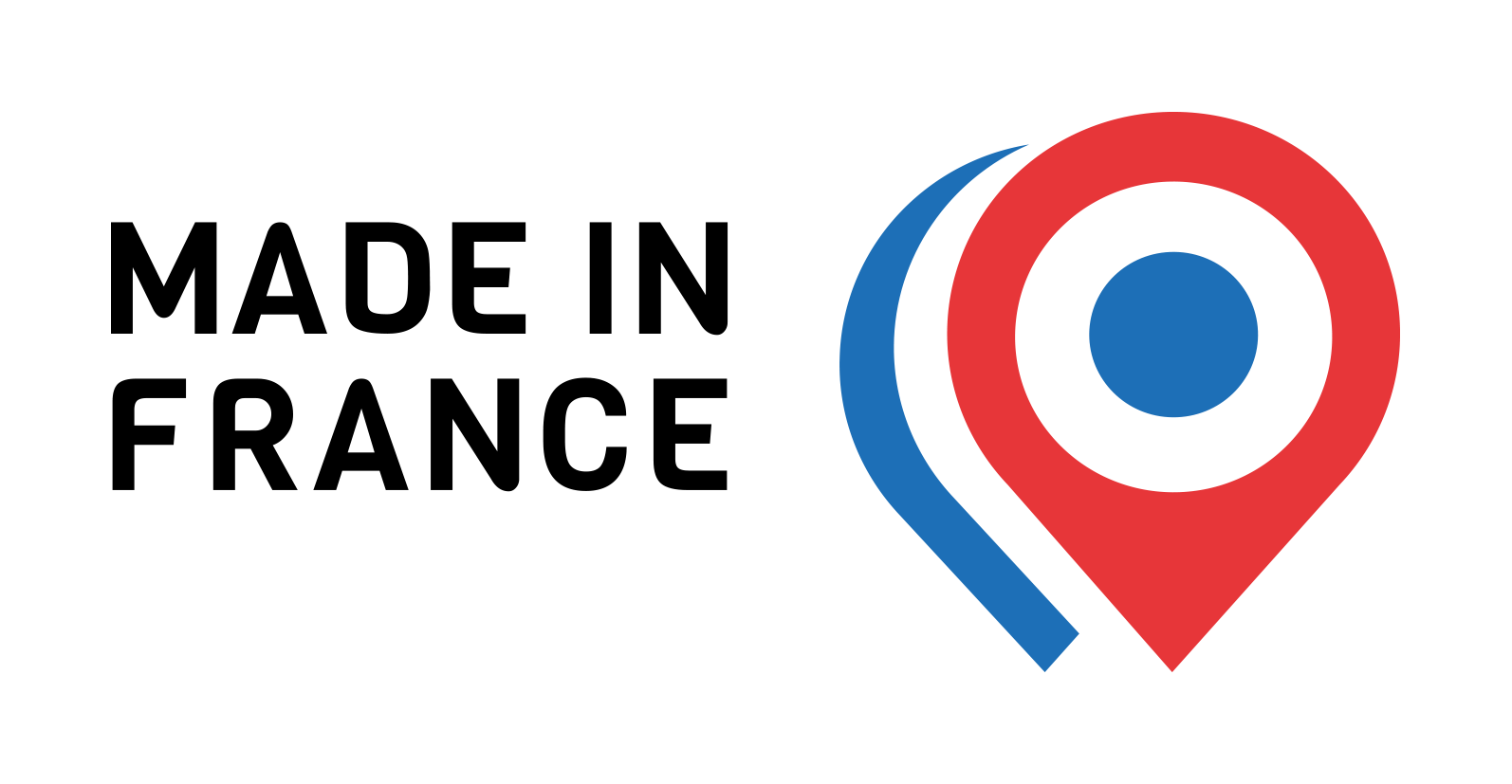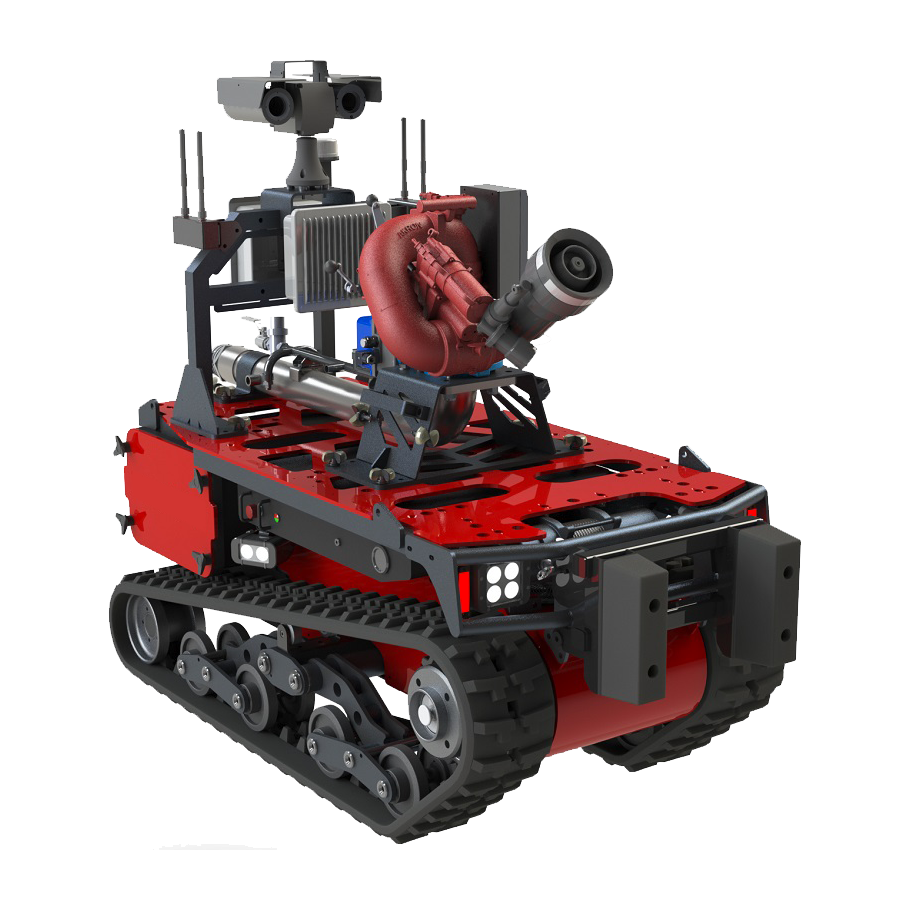 Download the presentation brochure
Take immediate control of TEC800
We've put together an interactive configuration tool for the TEC800 firefighting robot.
Discover all its features, functions and options.