Angatec is a company specialising in the design of operational assistance and fire-fighting robots.
It designs and manufactures in France the TEC800 firefighting robot, which is distributed worldwide.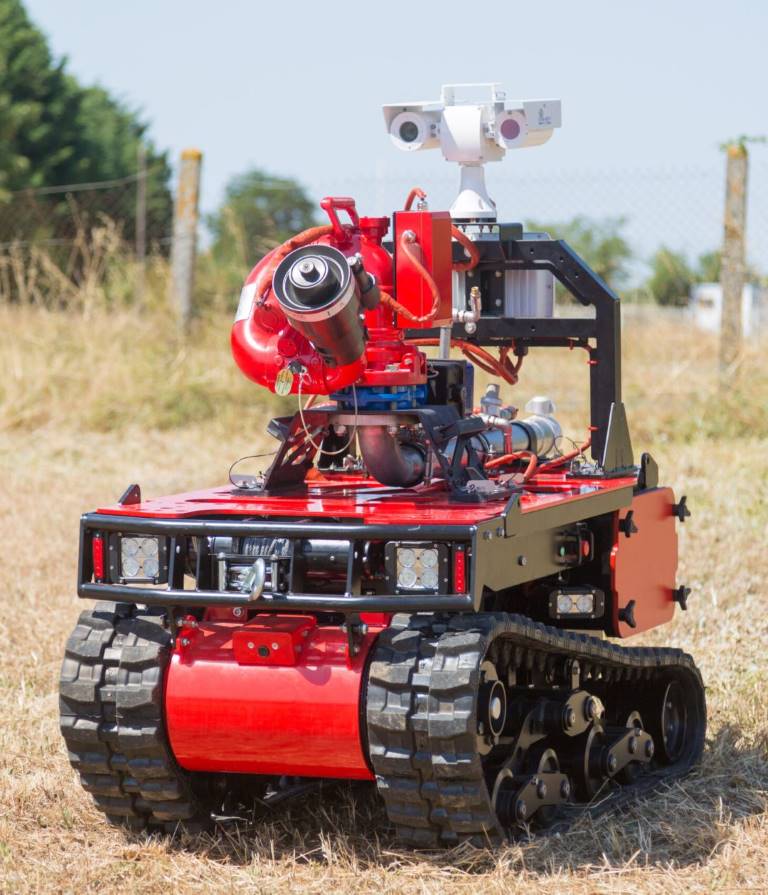 Control of design and manufacturing.
By designing the mechanical parts ourselves, we push the limits of optimisation, enabling us to offer the most compact and efficient robot on the market. 
We have designed a computer specially optimised for the uses and constraints of our robot. It allows a perfect control of each function of the robot according to the wishes of our customers.
We also designed the software that drives the robot and are constantly adapting it to the specific operational requirements of each of our customers.
We care about supporting our customers before, during and after the robot purchase. That's why we have developed a suite of software and processes to improve pre- and post-sales support.
Our values are the basis of the relationships we build with our partners.
We are constantly devising new solutions to your problems.
We do what we say and we say what we do.
We put our customers at the centre of our thinking to meet your requirements.
We are always at your side to provide you with a personalised service.
10 Rue Augustin Fresnel,
17180 Perigny
+33 (0)9 72 55 90 65